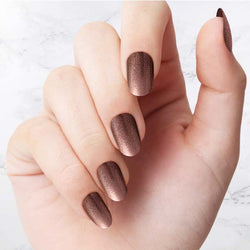 Sustainable Nails - Pecan Glazed - Oval
Introducing SISTACO SUSTAINABLE NAILS: Achieve a classic and elegant manicure with these easy-to-apply, oval-shaped Sustainable Nails in a Classic Pecan (Glazed) hue. 2-Minute Application: No Glue, No Mess,...
Read More
Introducing SISTACO SUSTAINABLE NAILS:
Achieve a classic and elegant manicure with these easy-to-apply,

 oval-shaped Sustainable Nails in a Classic

 Pecan (Glazed)

hue.
2-Minute Application: No Glue, No Mess, No Smell! Quick Tab Technology

Gives length, strength and a salon-quality manicure in seconds
Reusable & Sustainable
Enjoy a flawless look for up to 2 weeks
Forget bending, breaking, chipping AND painting!
Read Less
28 nails in a variety of sizes

Easy, Quick Tabs for application

Double Sided Sistaco nail file

Cuticle stick

Alcohol Pad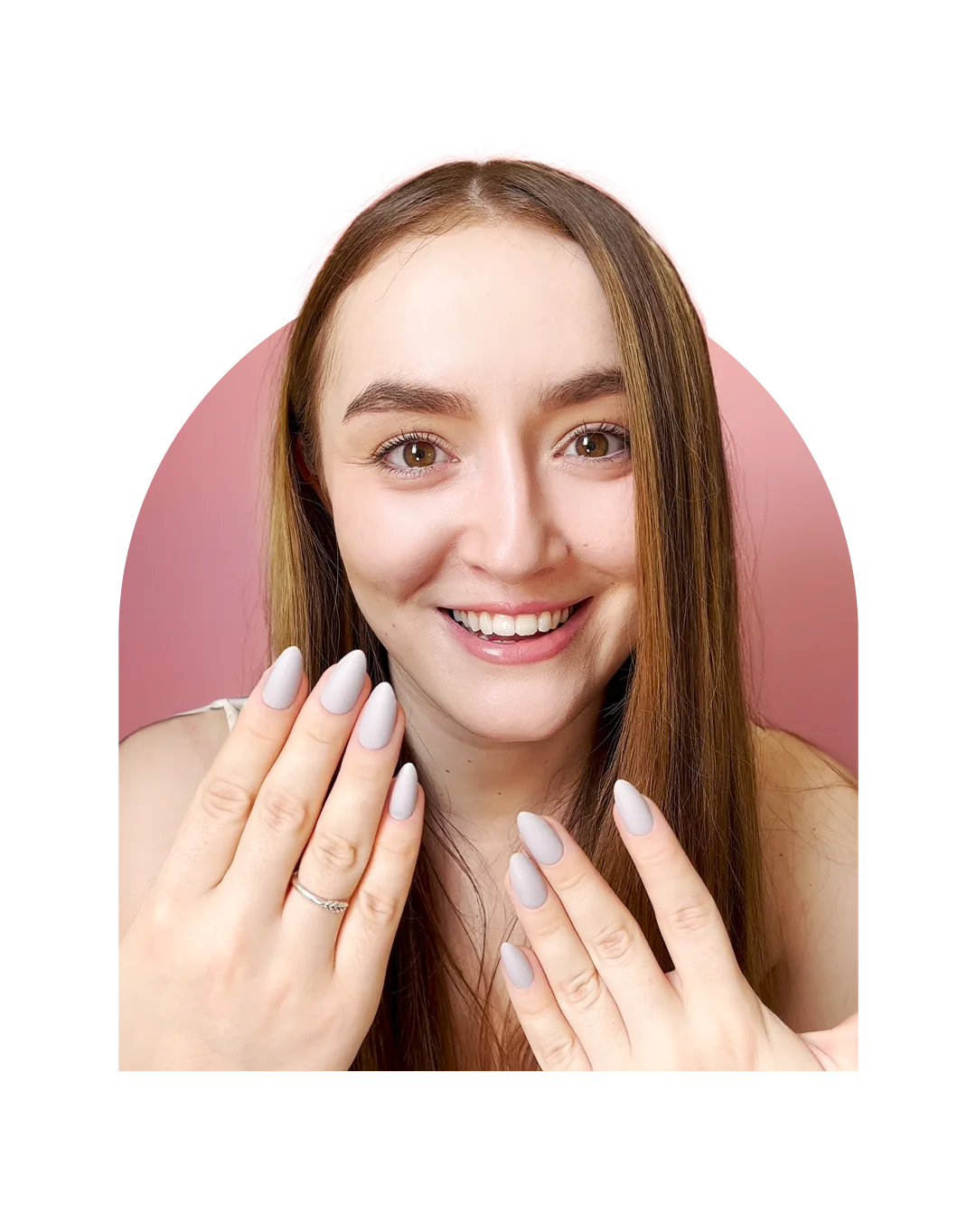 5 REASONS TO MAKE THE SWITCH
QUICK & EASY APPLICATION
Achieve flawless nails in 2 minutes with Sistaco's Press-On Nails – no mess, no glue and no smell!
REUSABLE & SUSTAINABLE
Made from plant based materials such as sugar cane and corn. We want you to look good and feel good!
SALON QUALITY
Elevate your nails to salon-perfection in seconds! Enjoy the strength, length and impeccable quality of a professional manicure at home.

LASTS UP TO 2 WEEKS
Flaunt flawless nails that stay fabulous for up to 2 weeks - it's time to make a lasting impression!
Strong and Enduring
Plant based, but durable. Natural looking nails that won't break or chip!
Prep
Start by thoroughly cleaning your natural nails using the alcohol pad provided. Afterward, gently file your nails to create a suitable surface for strong adhesion.
Apply Nail Tabs
Choose a 'Nail Tab' that matches the size of each of your nails. Carefully peel a 'Nail Tab' from its protective sheet and place it on your nail, ensuring there's a small gap near the cuticle.
Press
Remove the top protective film from the Nail Tab. Apply the 'Sistaco Sustainable Nail' at an angle, starting near the cuticle, and firmly press the center to secure it in place.
4 Reasons Why People Love Sistaco
Quick and Easy to Use
Our system is so simple and produces a perfect salon-quality finish every time - This is the system for all ages and experience levels. No dipping or drilling; just simply brush it on and remove easily whenever you want!
Long-lasting
Your application will last you up to 2 weeks, often longer, protecting your nails and keeping them strong. As we're the only nail system where you can mix your own colours, you'll be getting creative and wanting to change sooner!
Non-Toxic
All of our products are non-toxic! They are also odour free so say goodbye to salon headaches or smelly dip kits. Sistaco is unique which is why we have hundreds of thousands of customers worldwide.
Money Saving
Let's face it, it's tough finding the time and the money to go to a salon continually. Our system will save you thousands over the year, you can do over 30 full manicures with a single pot. That's one every 2 weeks for a YEAR! And with so many shades in our range, you will never be bored.
HOW DOES SISTACO NAIL SET WORK